Ebookifi is a leader in the industry, developing high-quality eBooks. Our services are favored by writers and publishers who have complex titles. Also, if you have had some less than quality experiences with conversion houses, then our services are for you.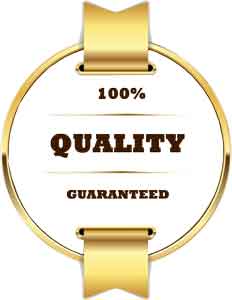 We are developers, not a conversion house. We have dedicated ourselves to creating the very best eBooks you can find on the market. Our standards raise the bar for other vendors to meet.
Every book that we create is impacted by our high-quality standards. We ensure the quality of every book, no matter the size. Here is the detailed information about the process that your eBook will go through for quality.
Extracting Text. PDF files are a common format used by authors and publishers. Although, it should be noted that it can be difficult getting the text out of a PDF file. The process is often time-consuming. Conversion houses normally run the PDF file through an automated OCR engine, before they run more automated checks to investigate possible common issues. However, we have come to the realization that this process takes away one key factor in perfecting quality standards. These automated checks eliminate human interaction and that can cause mistakes on its own.
At Ebookifi, our OCR process is unique and developed by us. It relies not on automation, but human interaction. Every single page is checked with a human and not just an automated system. This allows for a more accurate conversion process. We have also been known to locate and report mistakes in the editing and proofreading of print materials.
Not only are our OCR techniques more advanced, but we will also take on any project that comes with the original word files or InDesign. This would be a tricky process, especially if eBook development wasn't in mind when the file was created. However, when you export from a word file or InDesign, you normally get a better extraction of text than OCR.
Human Developers. The development process of our eBooks isn't handled by an automated engine, but instead by humans. The code is cleaned up and edited during a very particular development process, and it is done manually. Also, our team developed scripts that are used to create easily-editable, future-proof, clean eBook files. The files are also tested on common devices that read eBooks. This ensures that this eBook displays and functions correctly on each platform.
Code Validation. All of the ePub files that we create are validated appropriately against the standard software, ePubCheck 4.2. Other internal validation techniques are used, as well. This is so your files won't be rejected in the future for bad code. You won't get error reports that are weird and hard to understand.
Reviewing Code. The review includes more than the on-screen display, but of the code itself. This allows us to ensure the code is up to industry standards. If needed, the process will be repeated, ensuring every eBook file is coded properly before delivery.
Final Review. From our team of project managers, two separate people are chosen to thoroughly test the eBook files after they are back onto the devices. This is the stage where testers ensure the functionality of the eBook format is working properly.
Revisions by Experts. While we do use the latest methods for testing the quality, human error does exist. That is why we offer a lifetime warranty that is proven to be the best in the industry. We will adjust all errors that are introduced to us in your files at any time for no charge. The process is the same as editorial revisions. These revisions are charged at the standard rate.